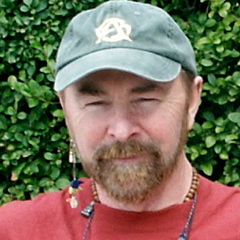 A native of Dublin, Ireland, Anthony Cooper received his saddlery training in London and was awarded a Diploma with Merit from Cordwainers College. His training covered not only the making of astride saddles, but also the restoration and fitting of side saddles. During this time, Anthony recieved a commission for a show bridle from the Lady Mayoress of London and was elected to the Guild of Master Craftsmen, a juried position.
He has made a reproduction of an 1830s saddle for Sturbridge Village in Sturbridge, Massachusetts and has also done restoration work for the Smithsonian Institute in Washington, D.C., where the original of that saddle is kept. He also received a commission to restore several military pack saddles for an exhibit at the Peabody Museum at Harvard University in Cambridge, Massachusetts.
Anthony has been making, fitting and repairing saddles since 1984 and has been in the leather industry since 1969. He now specializes exclusively in saddle fitting and repair, traveling throughout New England, helping riders with their saddle problems, and making horses comfortable under saddle.
His primary goal in his many years as a saddler has been to improve the comfort of the horse by adjusting the saddle to correctly fit the contours of the horse's back. If the horse is comfortable under the saddle, it moves more freely, without restriction, and this enables the horse and rider to perform optimally as a single unit. Riders are amazed at the improvement in their comfort and their horse's performance with a properly fitting saddle.
In addition to saddle fitting, Anthony offers saddle repairs. He can refurbish, replace, and rebuild all parts of a saddle. Services available include restuffing panels and converting felt and foam panels to wool; replacing worn seats, skirts, knee rolls, billets and flaps; adding large knee rolls; enlarging panels by adding gussets; and adjusting and repairing trees.
With the emergence of many "saddle fitters" over the last few years, it is important to deal with a person who not only can tell you if your saddle is fitting or not, but is also skilled in actually making the saddle work for you and your horse.
Lastly, for all of your saddle care needs, Cooper's Saddle Compound, is recommended for maintaining and restoring saddles and equipment. Cooper's Polish adds a "like new" shine to all leather equipment.
Anthony Cooper is available for saddle fitting clinics for your group or stable. For more information or to schedule an appointment, contact Anthony by phone or by email.
Please note that I have 2 workshops. One in Royalston, Ma. and one on Sudbury, Ma.